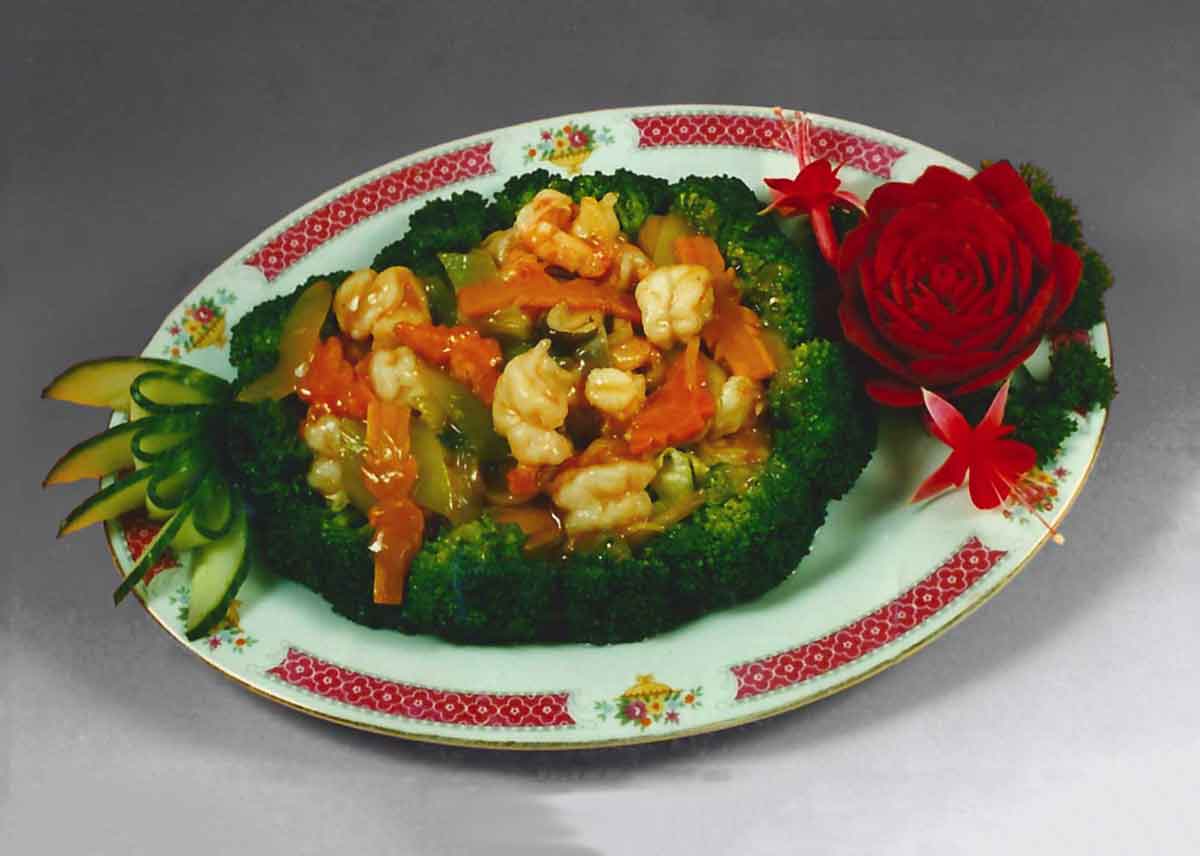 Lan's Garden serves both dishes from the traditional Cantonese cuisine, and many of the Chinese-Indonesian dishes popular in the Netherlands. The chef, who is originally from the Chinese province of Canton, prepares traditional Cantonese dishes that are characterized by fragrant sauces and breaded meats in sweet and sour sauce. Our guests can taste dishes that the chef and hostess know from their childhood, and which are prepared in their own family nowadays. That's why these dishes, together with other famous foods from different regions of China, form the specialities of the house.
The chef has known influences from both the traditional as well as the modern Chinese cuisine. This has lead to the creation of the house speciality: Five Heavenly Flavours. This dish consists of a melange of different vegetables and meats, accompanied by a unique sauce: dark, sweet and sour, and a tad spicy. Served on a hot plate (also called a Tiek Pang) this dish creates an explosion of flavours and smells sensationally!
Below you will find the complete menu, a monthly changing take-away menu, and a menu especially created for our dining guests. Follow us on social media to receive updates on our menus and other news!
If you have an allergy, please find more information in this list of allergies and let us know!
Would you like to order take-away or make a reservation? Contact us!
The complete menu. All dishes are available in the restaurant, but can also be ordered for take-away.