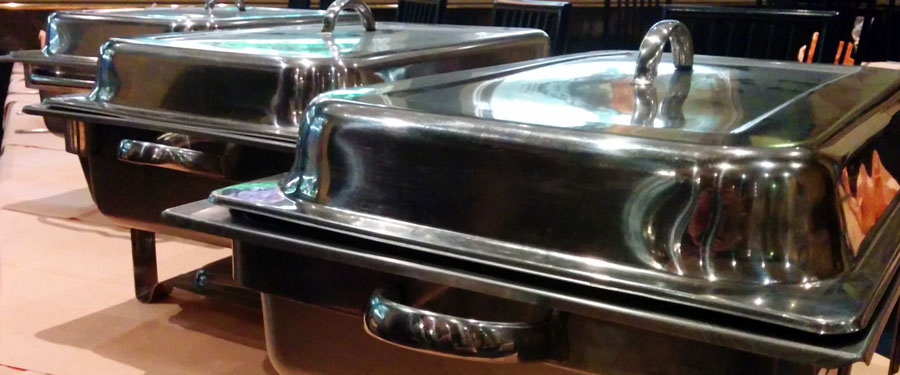 For parties of fifteen people or more we offer catering services. The menu of your choice is prepared in bain-maries, which can be picked up at the restaurant. Delivery of the bain-maries is possible in consultation.
We offer three different menus. All menus are served with spring rolls as appetizer, noodles and fried rice, sate, krupuk, and fried banana for dessert.
We kindly ask our guests to return the bain-maries cleaned. No time? No problem! For a small fee of €5 each we will clean them ourselves.
Would you like to order catering? Contact us!